Back
TrackLight Series
VT2011
TrackLight VT2011 looks, functions and installs exactly the same as a standard 6" oval LED Side Marker/Turn light providing the ultimate in covert tracking and simple installation. Designed with a raised profile for enhanced visibility, it is waterproof and shockproof. Inside the lamp case is a powerful GPS module connected via a 3G/4G modem, ensuring location updates are received reliably and accurately.
The built-in Lithium-Ion battery can provide up to 90 days of location reporting with automatic notifications of changed conditions when unpowered. The lights meet all FMVSS P2 photometric requirements for visibility and safety and are DOT and FCC approved. Lenses and housing are made of tough ABS material and are ultrasonically welded.
The TrackLight tracker is true plug and drive. Installation is as simple as replacing one of your own side lights, because that's all there is to it.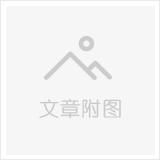 Features & benefits
· Completely covert; looks, functions and installs the same as a normal LED tail light
· Uses standard hardshell plug, no extra wiring required
· Real-time tracking; every 5 minutes when powered, every 15 minutes when unpowered and moving
· DOT approved amber colored side marker light
· Self-install, no special tools required; no cutting, drilling, or splicing needed
· 'Fast Charging' power circuit
· Uses TI 'Power Path' technology for instant wake-up when tail lights are turned on
· Draws power from the tail light circuits
· Future proof by utilizing the 4G cellular network
· Internal cellular and GPS antennas
· Super sensitive GPS tracking
· 3-axis accelerometer for motion sensing and impact detection
· Web-based device management
Technical specifications
· Material: Polycarbonate Lens, PC/ABS Housing
· Lens Color: Red
· Housing Color: White
· Mounting Type: Grommet, mounting flange
· Voltage: 9-15V
· Amperage: 0.018A-1.5A
· Certifications: FCC, ROHS, CE, DOT, IC, PTCRB
· CONNECTIVITY: 4G
· Backup Battery: 3600mAH
· Location Technology: GPS GLONASS
· IP67 rated enclosure